Development at Winslade Park located on the outskirts of Exeter, has taken another major step forward with the submission of Burrington Estates planning application for its inspirational live, work and play destination.
The 86-acre Winslade Park estate and stately home, which is perfectly located 2 minutes from Junction 30 of the M5, close to the airport and just 15 minutes from Exeter City Centre, is a legacy project that will deliver lasting benefits for the local community and important investment in the East Devon economy during uncertain times. Winslade Park will become a beacon of development best-practice, demonstrating how an historic site can be sensitively re-developed to reinvigorate the wider community.
The visionary plans for Winslade Park include:
Refurbishment of the Grade II* Listed Manor House;
Transformation of 1970s office space into exceptional workspaces;
Creation of a live, work, play campus – offering a wellness environment geared to meeting the challenges of the post COVID world;
The opening of an exclusive leisure facility (in partnership with Tom Johnson Lifestyle), with facilities unrivalled in greater Exeter;
The opening of the Manor House Club – a prestige private members only club;
Delivery of 137 beautiful new homes & apartments;
Creation of a new commercial/healthcare building;
Preservation and enhancement of the stunning parkland.
Transformation of the former Stable Club into a state-of-the-art leisure club, enhancement of the parkland to provide for running, walking & dog walking trails and a focus on healthy eating in the on-site catering facilities are all aimed at helping those working and living on the campus to flourish. Working with exclusive lifestyle and wellness brand Tom Johnson Lifestyle, superb on-site facilities in the multi-million leisure complex will include fitness studios, a swimming pool, cafes and bars, and a range of carefully selected retail outlets and services. Outdoor sports and recreation facilities will be enhanced and once established a varied programme of events will bring wider community benefit. Winslade Park will deliver a strong sense of community, where strangers become friends and colleagues are cared for.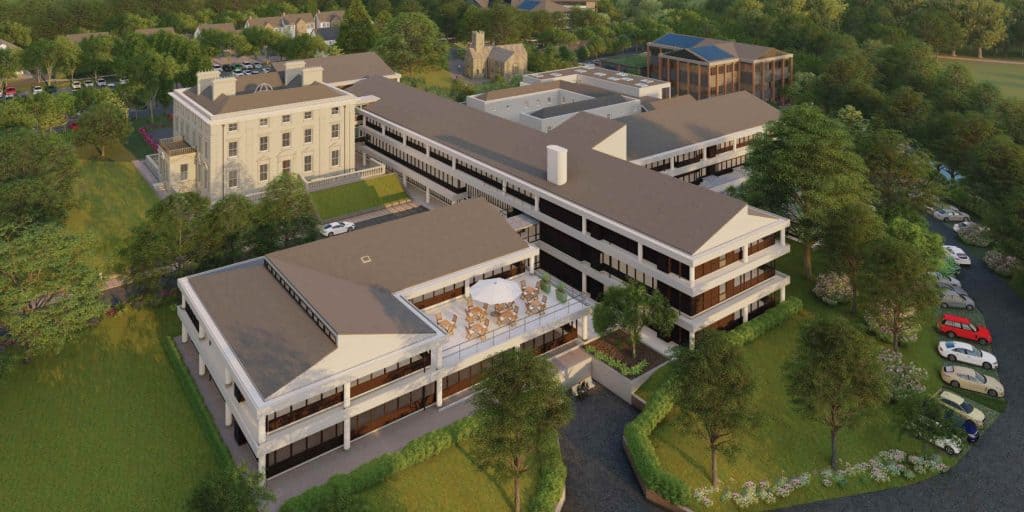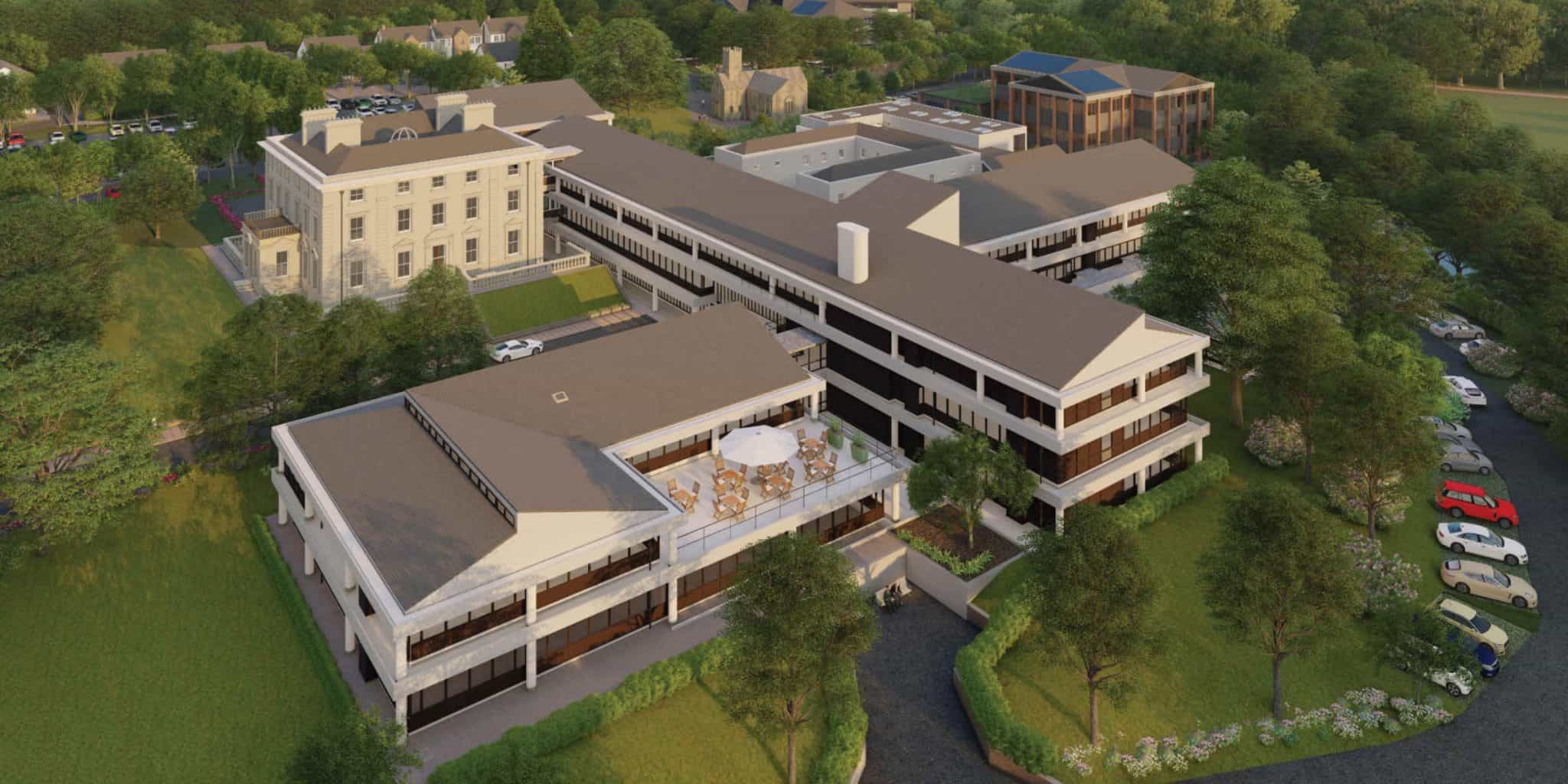 Works to transform Winslade Park will commence in Summer 2020, with the first businesses moving in Spring 2021.
"Winslade Park is our most significant development to date, a development that will set a new benchmark for beautiful living and working environments, for building enduring communities and for improving quality of lives. It's incredibly exciting to be transforming a site that has been vacant for so long, securing a major employment site and delivering huge community benefits, with a unique focus on wellness" says Mark Edworthy, Co-Founder and Group Managing Director.
Co-founder Paul Scantlebury explains further "We are proud of the work that our team have put in to drawing together such exciting plans for Winslade Park. The vision set out in our planning application has taken in to account the views of the local community and will set a new benchmark for a working, living and leisure destination. The legacy project that we intend to deliver will be of regional significance."
"We are incredibly excited about Winslade Park; we believe that the thoughtfully designed, integrated community, centred quality of life and convenience is a perfect fit for an environment where staff wellbeing is front and centre for businesses as they plot their course beyond the Coronavirus pandemic." says Mark.
Demand is high for the wide choice of offices and commercial space available to rent and buy with 60% of the offices already let, each providing outstanding business and leisure facilities to improve wellness and increase productivity.
For more information about Winslade Park visit https://winsladepark.com/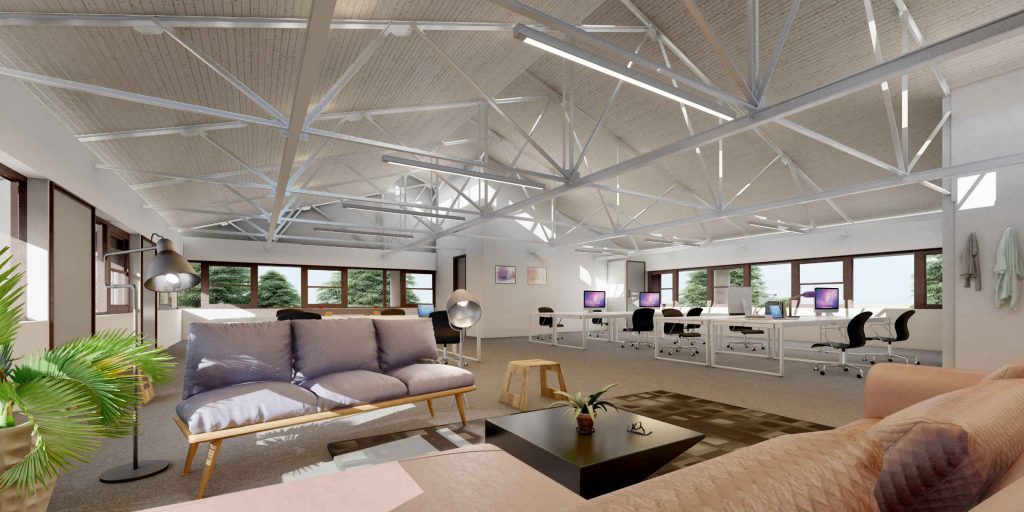 About Burrington Estates:
Burrington Estates is a leading property developer in the West Country with an extensive track record for creating first-class, design-led commercial and residential properties, and specialising in the re-generation of heritage sites.
Burrington Estates' portfolio encompasses iconic commercial developments, high-quality mixed-use schemes, and has acquired over 15 new home developments to date building circa. 250 homes annually.
The company currently operates in the South West with plans to expand nationally.
The company, which is based in Exeter, was founded in 2012 by Mark Edworthy and Paul Scantlebury.
To find out more about Burrington Estates, visit: www.burringtonestates.com