In recent years, the concept of co-working has revolutionised the way we work. No longer confined to traditional offices, professionals now have the option to work in dynamic environments that foster creativity, collaboration, and productivity. Winslade Park is one such space. Based on the outskirts of Exeter, our innovative co-working hub offers a unique blend of modern amenities surrounded by natural splendour, making it an attractive option for freelancers, entrepreneurs, and businesses of all sizes and industries. We want to help you make the right decision for your business, so if you're considering a co-working membership at Winslade Park, here's everything you need to know before you commit. 
Our Membership Details
Co-working at Winslade Park Exeter costs just £275* per month, payable by direct debit, and includes: 
A dedicated desk, 

 

Ergonomic seat 

 

Lockable pedestal

 

A dedicated locker 

 

Superfast Wi-Fi

 

A parking space

 

Virtual business address

 

Free tea and coffee

 

Communal kitchen

 

Use of zoom rooms

 

Breakout spaces

 

Communal roof terrace

 

Concierge managed site

Preferential meeting room rates

 

Access to networking events*

 

Access to all wider amenities*

 
*Rates are exclusive of VAT. Events and use of other site amenities may incur additional costs. 3-month minimum term applies.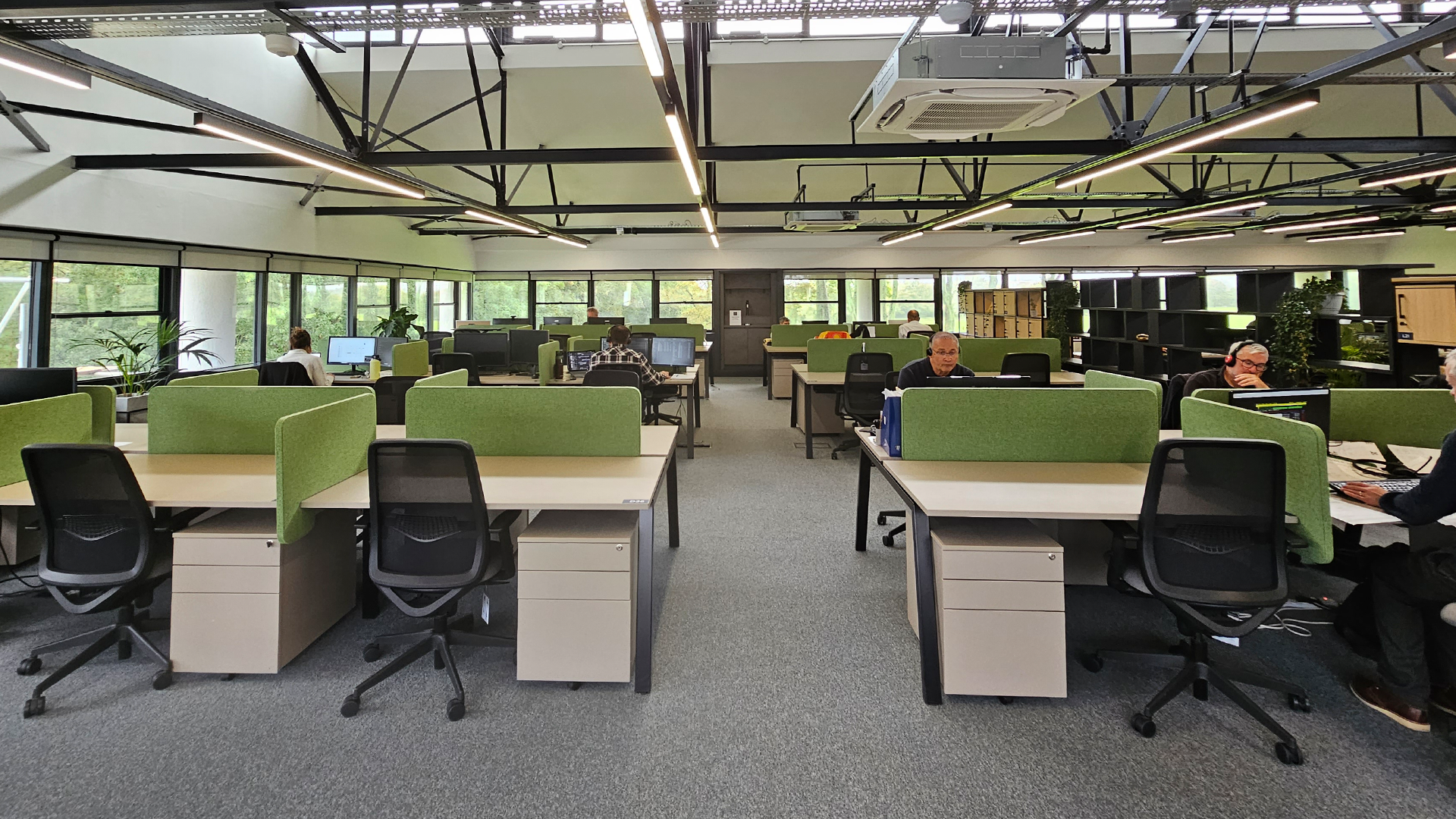 The Location
Winslade Park is located on the edge of the city, just 3 minutes' drive from the M5 junction 30. Our proximity to the motorway and Exeter's substantial cycle path and public transport links makes us a prime destination for commuters and city-dwellers alike. Reachable by bus, bike, car, and even foot, the site helps users dodge city-centre congestion and parking issues and supports an active commute.  
Surrounded by lush greenery, woodland walks, and plenty of amenities on-site, co-working at Winslade Park is a welcome departure from the hustle and bustle of the city with no compromise on convenience. The carefully designed environment allows for focused work and an atmosphere that fosters networking, creativity, and productivity.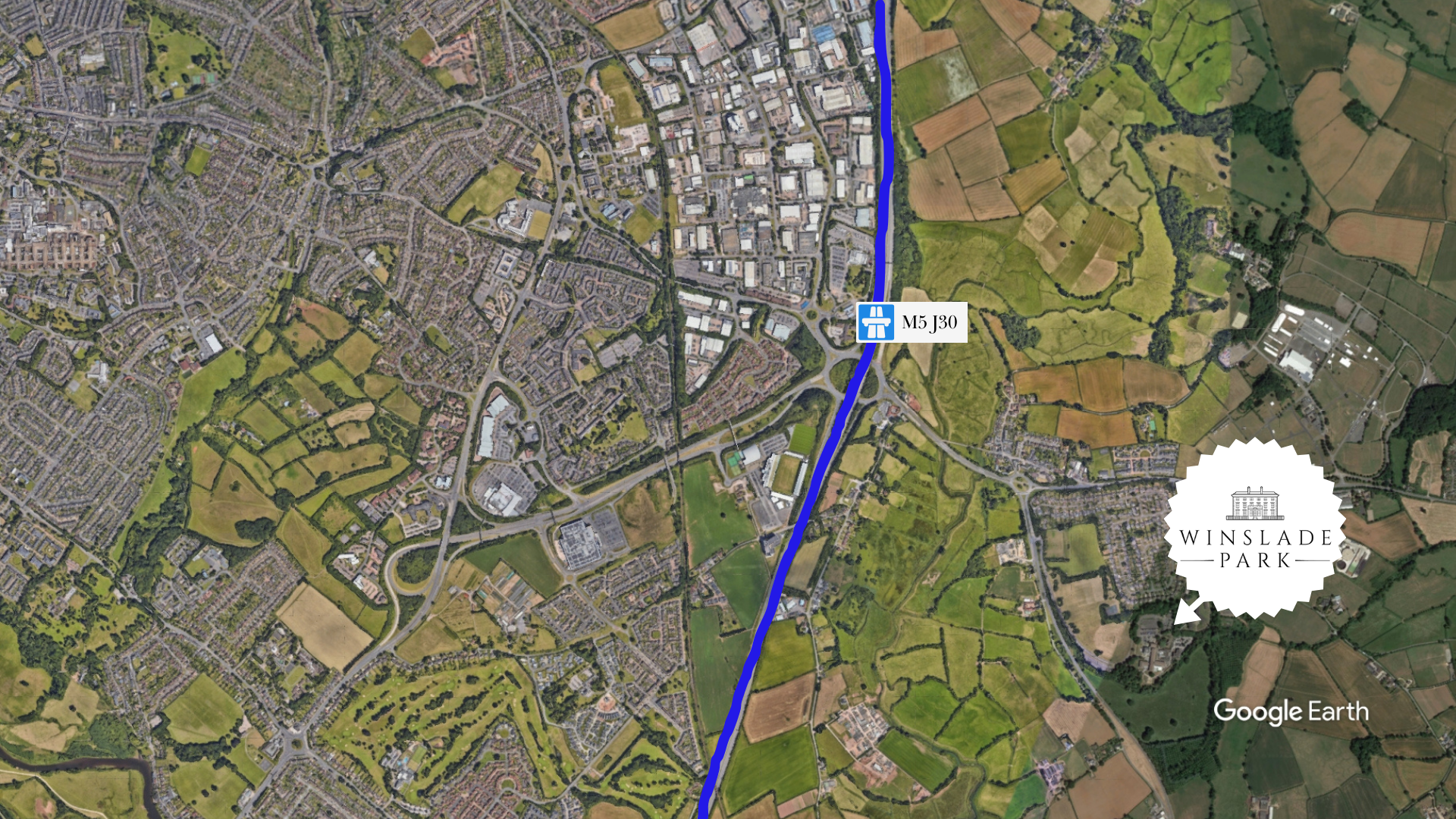 Amenities for Co-workers
Winslade Park is designed with the comfort and convenience of its users in mind. Here are some of the many amenities you can find on site with many more on the way in the future: 
1. Meeting Rooms
Winslade Park offers the option to book meeting rooms for presentations, brainstorming sessions, and client meetings. These rooms are equipped with quality AV technology to ensure your meetings run smoothly. You can also request traditional flip charts and pens from the concierge. Meeting room bookings incur an additional cost, but co-workers receive preferential rates – to book a meeting room you can email [email protected] or contact the concierge.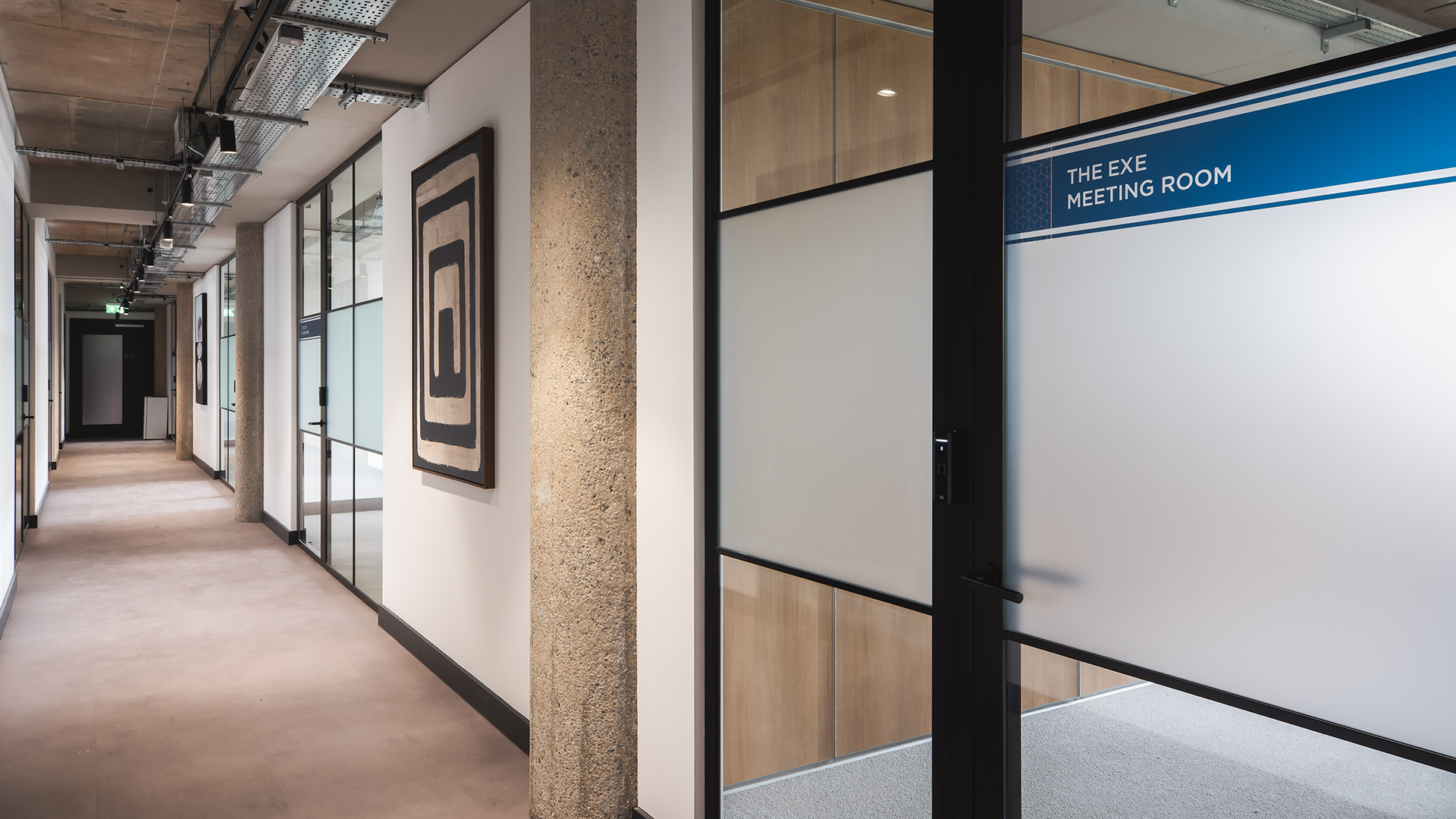 2. Collaborative Spaces
In addition to individual workstations, Winslade Park features a number of collaborative spaces designed to encourage interaction and idea-sharing among members. These areas are perfect for impromptu meetings or casual discussions. Winslade House lounge is a beautiful example of these versatile spaces, with other, smaller, more intimate locations dotted throughout the property. You can also visit the Forge for a working lunch or a business meeting over a fresh barista coffee. 
3. Wellness Facilities
Maintaining a healthy lifestyle and work-life balance is essential for both body and mind. Winslade Park offers plenty of options for people to stay fit, active, and mindful, including a gym, personal training, cricket pitch, woodland walks, The Cycle Sanctuary cycling club, Lyre's unisex hair and beauty studio (coming soon), and plenty of outdoor space providing opportunities for physical activity and relaxation. 
4. On-Site Food Provisions
For a quick coffee fix or a nutritious meal, The Forge food court offers a diverse selection of nutritious and delicious meals, hot and cold drinks, and snacks to keep you fuelled throughout the day. For something a bit more refined you can also visit The Manor restaurant, perfect for impressing clients and staff alike. A 2 AA rosette and award-winning establishment, The Winslade Manor menu is curated by the immensely talented Matt Mason – stay up to date with their dining events here. 
5. Concierge Services
Our site is concierge managed, and our reception team are professional, warm, and welcoming, eager to ensure that guests and clients receive a positive first impression. Concierge Manager Clairedy and her team are the familiar faces around the park, and they go above and beyond to help tenants with their requests and enquiries each and every day.  
6. High-Speed Internet
A robust and reliable internet connection is crucial for any modern workspace. Winslade Park offers superfast broadband with high-speed, reliable Wi-Fi connectivity to ensure you can work seamlessly without disruption. Internet access is included in Co-working Membership as standard. 
Community and Networking Opportunities
One of the key advantages of using a co-working space like ours is the chance to connect with a diverse community of professionals. Not only is Winslade Park home to a thriving business community of its own, but The Forge hosts numerous external networking events, workshops, and seminars throughout the year, providing valuable opportunities for collaboration and skill-building.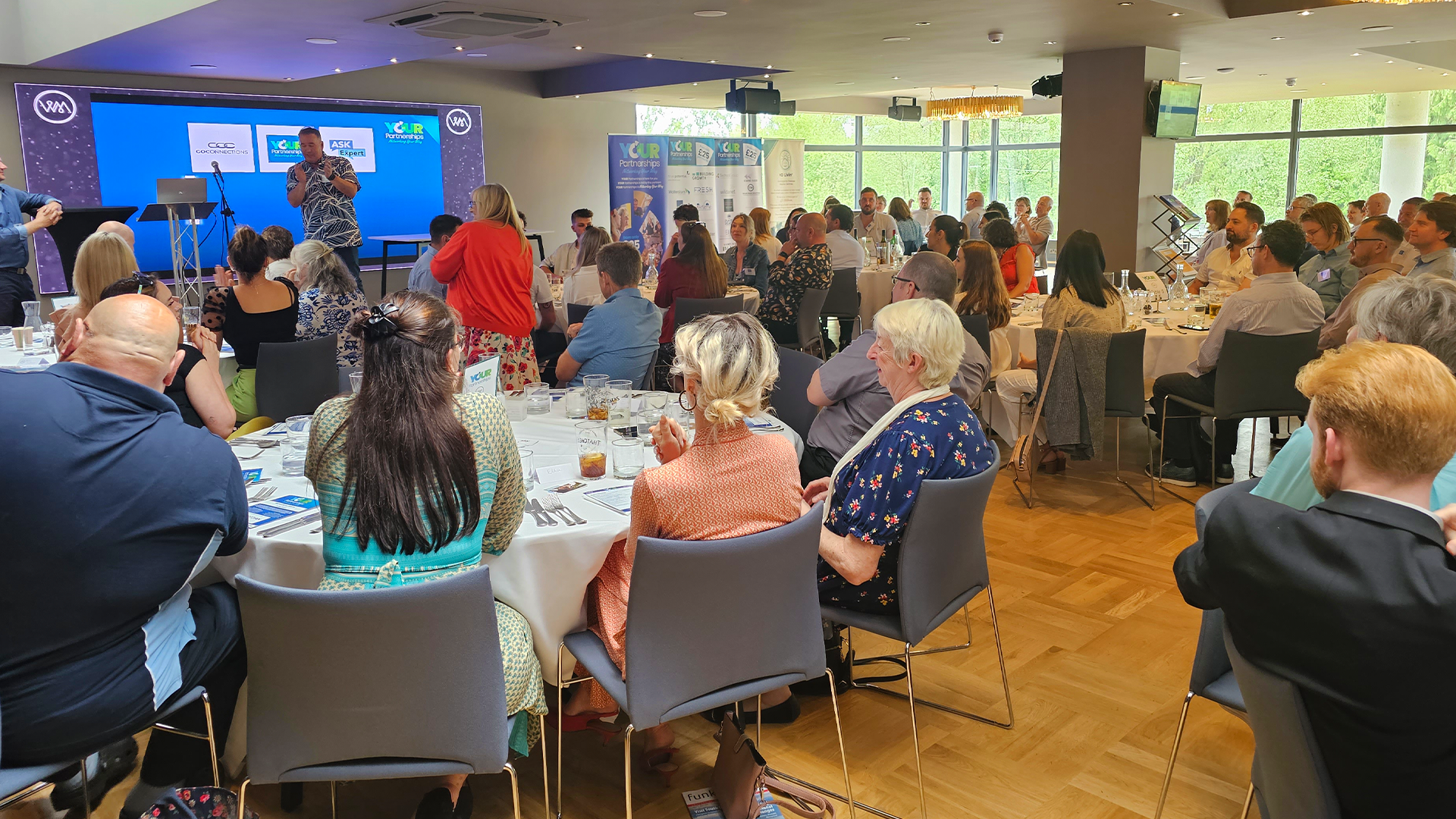 Healthy Work-life Balance
Co-working allows for a better work-life balance by creating clear boundaries between work and home. This is particularly useful for home workers, helping to extract business from their family environment and/or private lives. Other ways Winslade Park creates balance is through convenient lifestyle services on-site, such as Echoes Childcare for parents, the gym, and the hair and beauty studio in coming months. 
Co-working Membership FAQs
In this section we'll answer some of the most frequently asked questions relating to co-working membership at Winslade Park. We will add to this section as new questions are presented: if you have any questions we haven't answered, email us on [email protected] 
What is co-working?
Co-working is a shared workspace used by multiple businesses and organisations where users have use of a desk rather than a dedicated office. This is typically operated on a membership basis where individuals can work on-site as and when they wish. 
How much is co-working at Winslade Park?
Co-working membership costs £275+VAT per month. 
Am I tied into a contract?
Co-workers will be entering into a 'contract' when they take membership at Winslade Park, however, there are no lengthy tie-ins. Following a 3-month initial commitment term, membership switches to a monthly rolling contract, both parties can terminate this membership by giving the other party one month's notice. 
What is included in my co-working membership?
Your membership includes a dedicated desk, chair, pedestal, internet, tea and coffee, parking, zoom room use, and kitchen use. Food and drink from the restaurants, events, meeting room use, gym membership and other facilities will incur additional costs. 
Do I need to book co-working?
Once you are a member you will have a dedicated desk in the co-working space, so there will be no need to book. Make the space your own. 
Do you offer hotdesking at Winslade Park?
If you have ad hoc requirements for day-use, please get in touch; we currently do not operate a hotdesking service at Winslade Park but we may be able to help subject to availability. We do hope to introduce hotdesking to the site in the future, so watch this space. 
Where is Winslade Park?
You will find us at Manor Drive, Clyst St Mary, Exeter EX5 1FY. 
Can we co-work as a team?
Yes, we welcome teams to the co-working space. Many of our previous co-workers have gone on to secure office space after trialling the environment via co-working memberships. 
Can I have a look around?
Absolutely! Get in touch to arrange a no-obligation show around of the site and see what you think.
How Do I Sign Up for Co-working Membership at Winslade Park?
If you're ready to sign up then give us a call on 01392 691345, email [email protected] or reach out to us on social media and we'll be in touch.  
Winslade Park in Exeter offers a top-quality, competitively priced co-working experience that delivers not only a productive environment with excellent amenities and modern interior design, but also a vibrant community. Consider exploring this dynamic co-working hub and unlock a new level of productivity and collaboration in your work life.