Winslade Park is a super-connected site. Hi-tech offices will be finished to a high specification, with a 10Gbs line into the Park.
Every Winslade tenant will be provided with a fully managed secure IT network infrastructure, including WiFi and high speed broadband. Our Bronze connectivity package is standard for all Winslade House tenants, with Silver the standard for all Winslade Manor tenants.
Upgrade options are available as follows: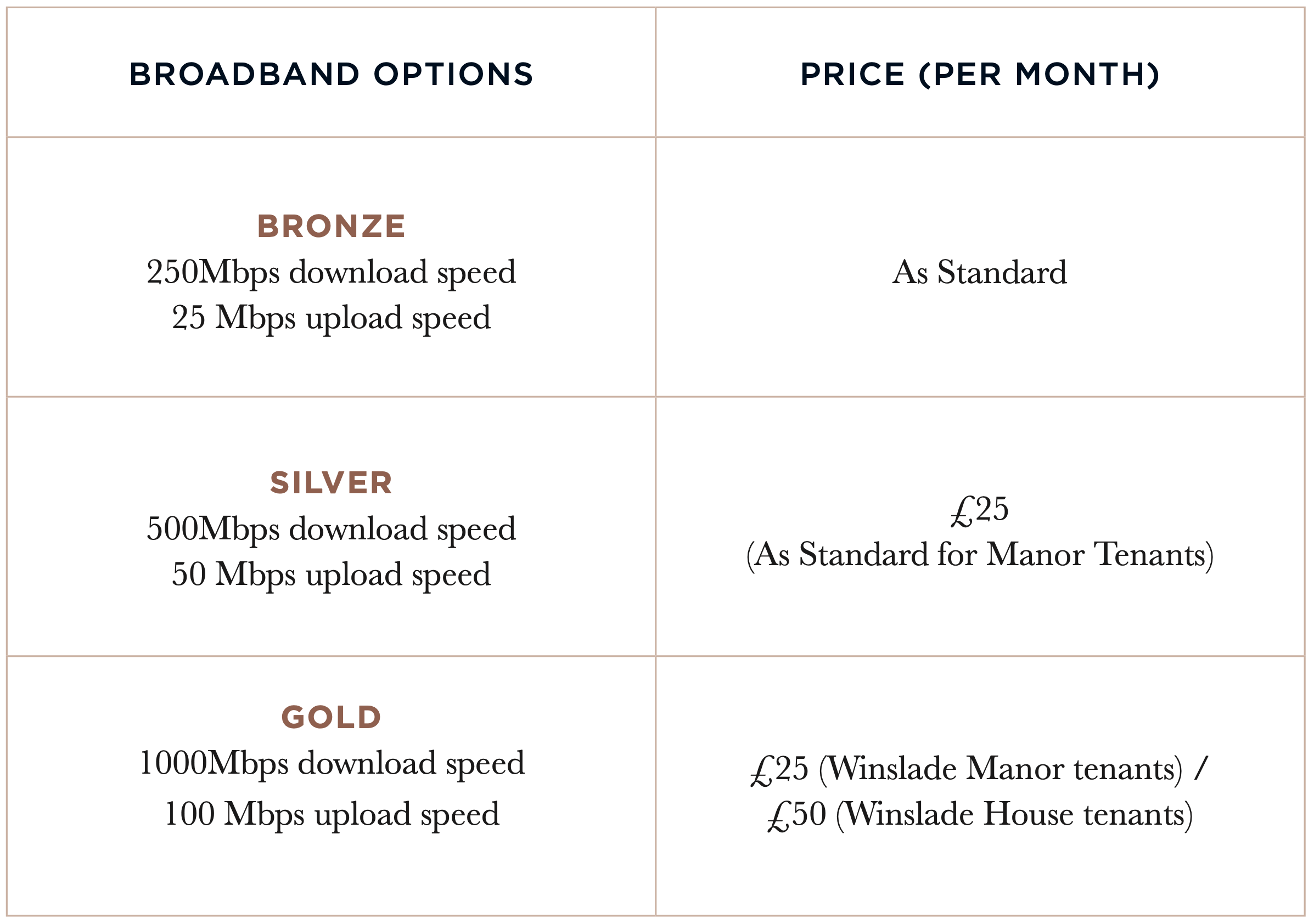 Public Spaces – Relax and Connect
In addition to super-connected offices, secure WiFi will be provided across the parkland, meeting and breakout spaces.
Leased Lines Services
Leased lines – with speeds ranging from 100Mbps to 10Gbps in both directions and with a dedicated firewall & static IP – leased lines can be provided at highly competitive prices and connected within days. Prices start from £150 per month, running alongside your tenancy agreement.
Please enquire for a bespoke quotation by contacting [email protected] or call 01392 640 644
View and download our connectivity solutions flyer here.