Parking, Leisure, Dining… The Many Reasons to Choose Office Space at Winslade Park
Winslade Park is an impressive, state-of-the-art business and leisure park situated on the edge of the city of Exeter. Easily accessible from the M5, the resort's enviable 86-acres is home to office spaces, health and lifestyle facilities, plenty of parking, spectacular dining, stunning terraces as well as a boatload of future potential. We have huge ambitions for the Winslade development as THE destination for Exeter businesses. In the meantime, here is why you should consider securing your office space at Winslade Park today 
Our Purpose, Mission, and Values
Our mission is to create beautiful places to live and work, build an enduring community, improve quality of lives, and to nurture the growth of communities and businesses. We are redefining expectations by delivering thoughtful design and top-quality workmanship for an outstanding customer experience.  
Our values are to: Be Together, Be Yourself, Be Persistent, Be Accountable, Be Excellent, Be Honourable. 
Workspace to suit all business sizes
Whether you are a solo flyer, a start-up company, a rapidly growing local company, or a global enterprise we have workspace to suit everyone. Options range from single desk spaces in our co-working space to long-leasehold offices easily capable of housing 100+ employees (subject to availability).  Choose from 4 key locations: Winslade Manor, Winslade House, Brook House (coming soon), and Clyst House (coming soon).
Office options include: 
Additional facilities: 
Corporate event venue hire

 

Virtual meeting room (co-working)

 

Health and leisure facilities (see below)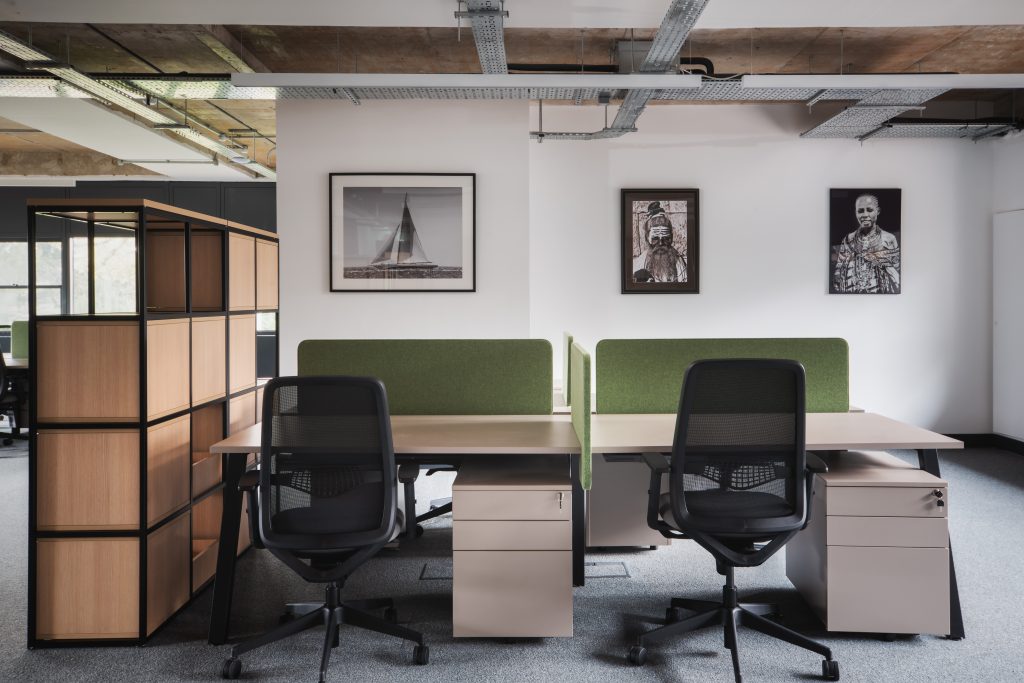 An Opportunity for Business Growth
Winslade Park is the perfect place to grow your business. Grow your network. Grow your team. Grow your client numbers. Whatever your objectives, this is the perfect place to achieve your goals and dream big. We support our clients with expansion by providing flexibility for those looking to take those next steps. Whether you are a 'hot-desker' looking for a dedicated space, a coworker now requiring serviced office space, or a long-leasehold tenant needing more square footage we can accommodate. 
Excellent location with reliable transport links
Conveniently located less than a mile from the M5 Junction 30, Winslade Park is a commuter's dream come true. What's more, despite being on the outskirts of Exeter, we are still easily accessible by car, bus (bus stop is a brief 5 min walk), and bike from Exeter city centre and the surrounding areas. Location has proven to be a major factor for job seekers when considering employment offers. Businesses are seeing increasing numbers of potential staff seeking convenience when deciding where to work. Securing office space at Winslade Park offers local businesses the chance to enhance their logistic appeal for future applicants, thus enabling them to retain team members and grow. 
With plenty of foot and cycle paths, you can also travel to Winslade Park safely and actively. We have bicycle parking on site, as well as showers and changing rooms in The Studio to freshen up on arrival. We are an ideal location for those eager to see their teams increase their uptake of cycle to work schemes and reduce their carbon footprint.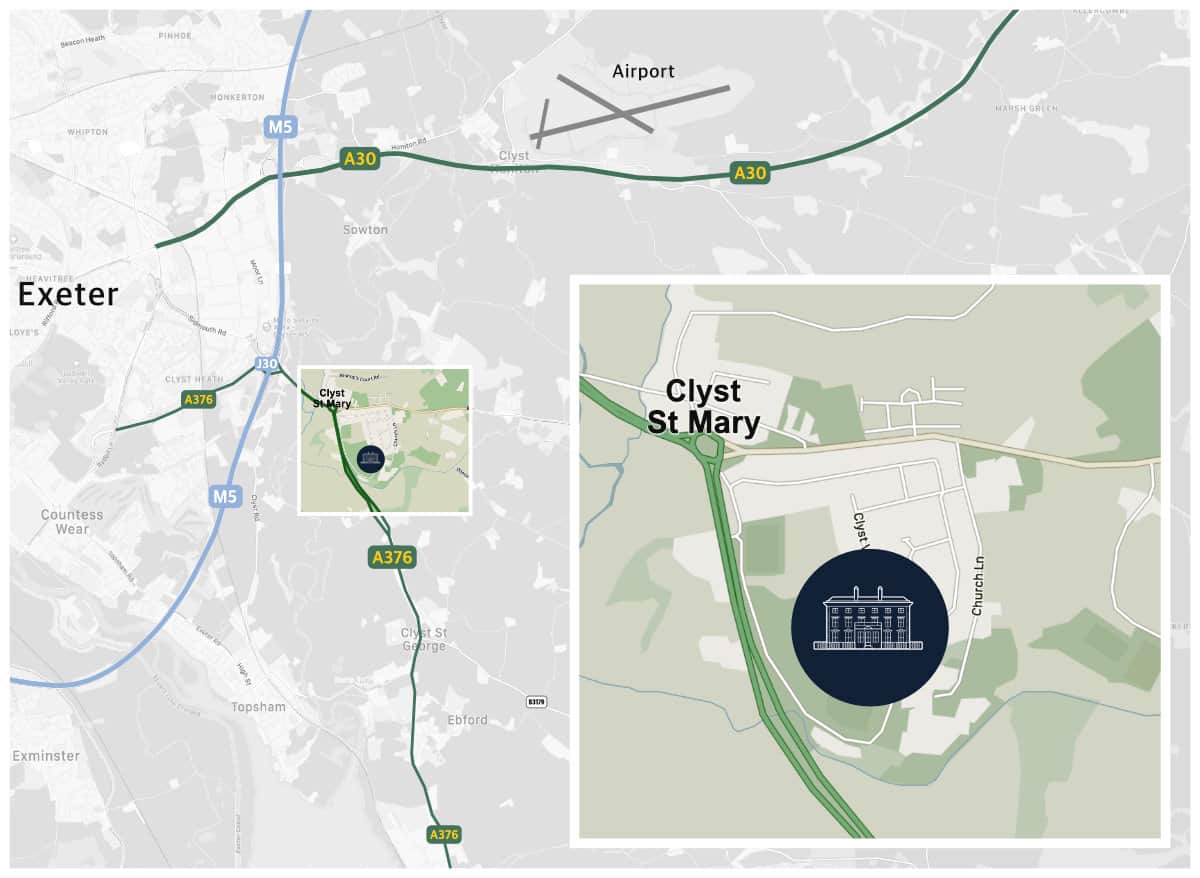 Accessible Exeter offices for a diverse workforce
We are proud to be an accessible site, enabling those with mobility challenges to work effectively and comfortably. Our accessible features include: 
Concierge support

 

Lift access

 

Ramps and step-free access routes

 

Disabled toilets

 

Wheelchair friendly corridors

 

Wheelchair friendly doorways

 

Open plan breakout spaces

 

Quiet areas

 
Practical and stylish offices in Exeter
The office space at Winslade Park is not just modern and stylish, but practical, both inside and out. 
Connectivity, essential for productivity

 
Good connectivity is conducive for increased productivity. This is why we provide super reliable Wi-Fi connection across the site, free of charge, for all users. For established businesses requiring a more advanced connectivity package, we also have a range of paid options to suit your specific requirements.  
A huge issue facing many inner-city offices is heavy traffic and the lack of convenient parking. As well as being a headache, this can significantly compromise a business's recruitment efforts. Winslade Park has ample parking for all visitors and staff. And we are conveniently situated outside, yet within easy reach, of the city centre. As mentioned, the site is also within easy reach of the M5 and there is a bus stop a 5-minute walk away, offering reliable city centre and train line connections – making it a commuter's dream. 
Impeccably finished, beautifully designed

 
Design is more than just an aesthetic, from the ergonomic chairs to the artwork, plants, and lighting, each addition to the site has been carefully considered. Our interior designer, Lucie Scantlebury from La Maison Boheme, has curated a space that inspires ideas and enhances creativity, from the functional and comfortable meeting rooms to the casual and relaxed break out spaces. Each office space at Winslade Park is fitted out to an exceptional standard. Meanwhile, leaseholders will have the freedom to choose their own specifications and finish.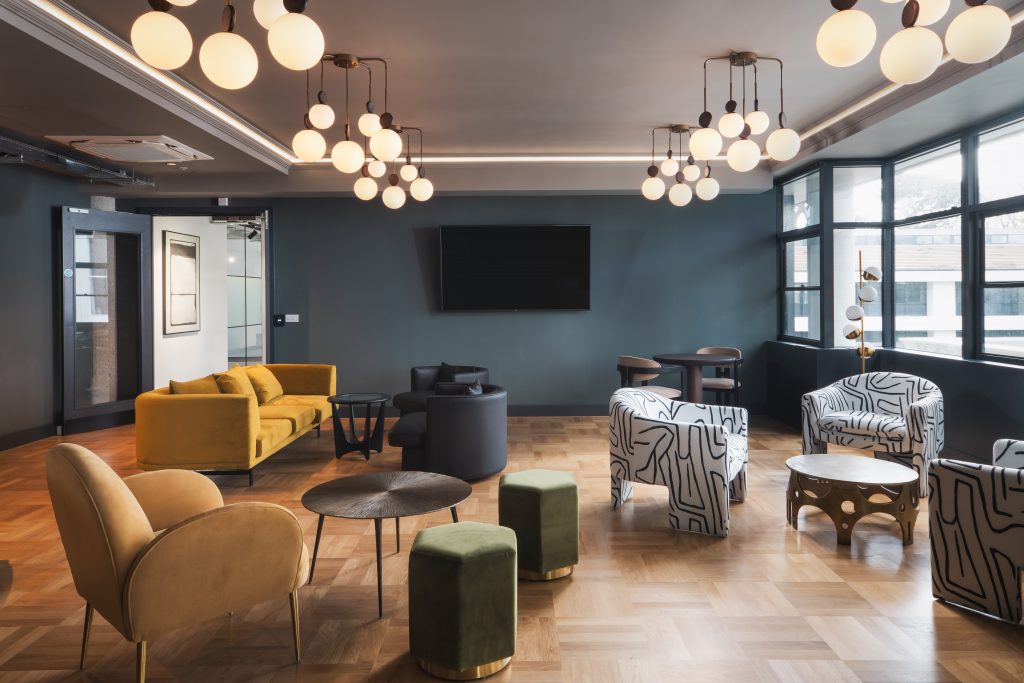 Improve health and wellbeing for your workforce
The importance of positive health and wellbeing at work is finally being recognised, and we can help you meet the needs of your team. Ways Winslade Park help with this include providing access to: 
An equipped gym and personal trainers

 

Bike storage to support physical activity

 

Cricket pitch – start a company team

 

Plenty of outdoor space for clear heads

 

Communal spaces perfect for connecting

 

Facilities/events for socialising and celebrating

Breakout spaces perfect for creativity and clarity
Co-working spaces that benefit small businesses
Be a part of a tight-knit community
We are all about building communities. This is achieved by providing our clients with plenty of opportunities to connect, socialise, share ideas, and collaborate. The Forge, managed by the Winslade Manor team, is a unique space where residents can relax, brainstorm, or enjoy a drink or lunch together. Bonus, when Winslade Park users refer a friend to a co-working membership you will both receive a £50 voucher to spend in The Forge.
Hospitality from the Winslade Manor team
We consider ourselves incredibly fortunate to have Winslade Manor Leisure Ltd operating the food and hospitality facilities here at Winslade Park. The team, including talented top chef Matt Mason, have created an incredible environment that aligns with our mission and values. From weddings and corporate events to exceptional fine dining experiences within the stunning Manor House itself, they have plenty to offer, and residents have full access. 
Staff lunches and refreshments

 
The Forge, located within Winslade House, is an open plan, contemporary space complete with licensed bar, a great lunch menu, and refreshments available throughout the working day. Our kitchenettes do have tea, coffee, fridges, and microwaves to allow self-sufficiency, but if you fancy a treat, forget your lunch, or simply want to network with others, The Forge is the place to be.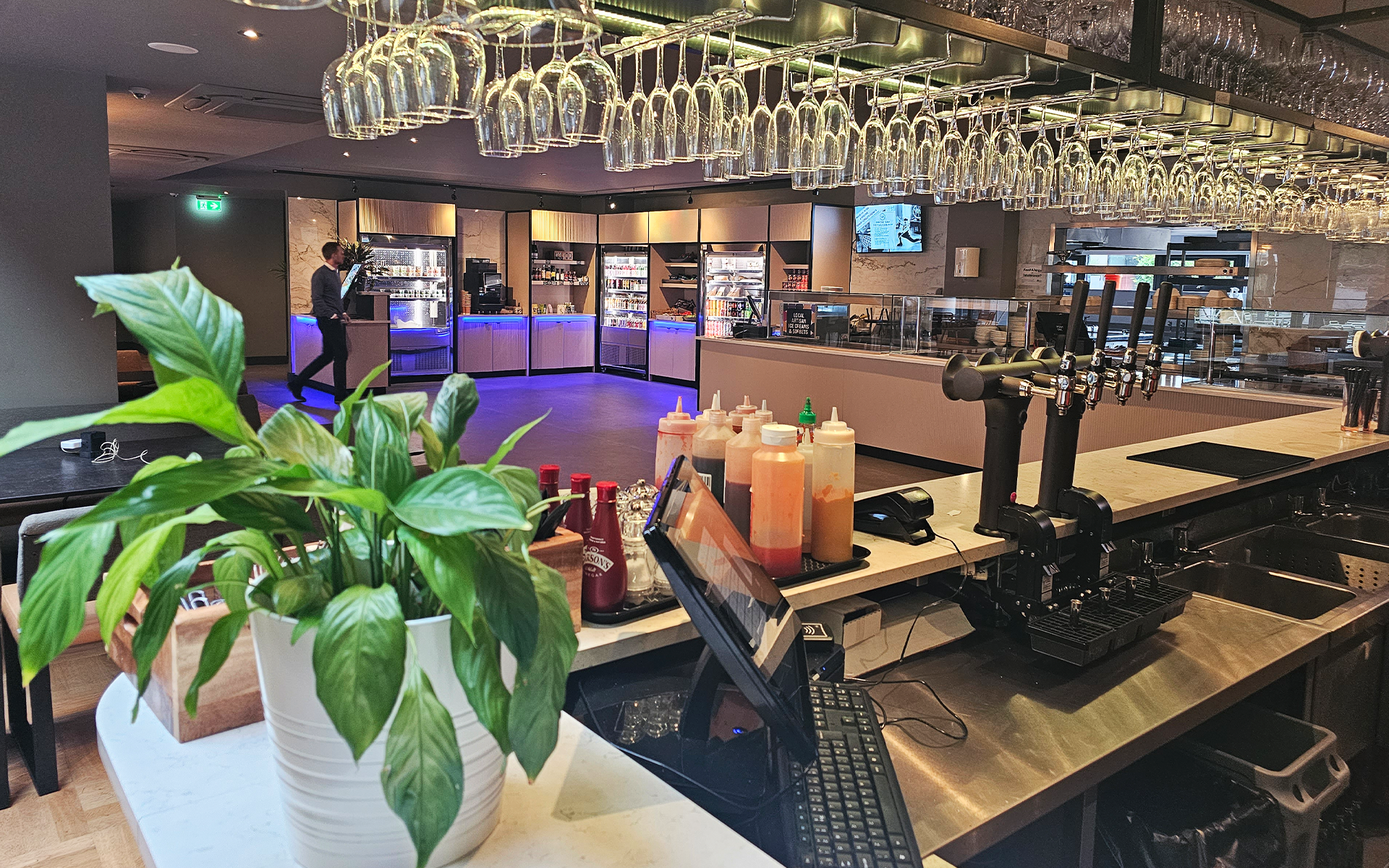 Priority access to corporate and social events

 
The Forge and Winslade Manor host a wide range of events throughout the year, with a packed social calendar. As a resident of Winslade Park, you will get all the gossip firsthand, giving you the chance to secure your place in advance of general release. From networking and guest speakers to firework displays and Christmas parties, never miss an opportunity to join in. 
Incredible dining in Winslade Manor

 
The incredible Winslade Manor Restaurant here at Winslade Park has skyrocketed in popularity and is now one of the hottest dining destinations in Exeter. With Matt Mason heading up the menu, eating with us is a real treat. Winslade Manor is the perfect place to spoil your nearest and dearest, astound your clients, or simply enjoy fabulous cocktails on the terrace while enjoying the summer sunshine.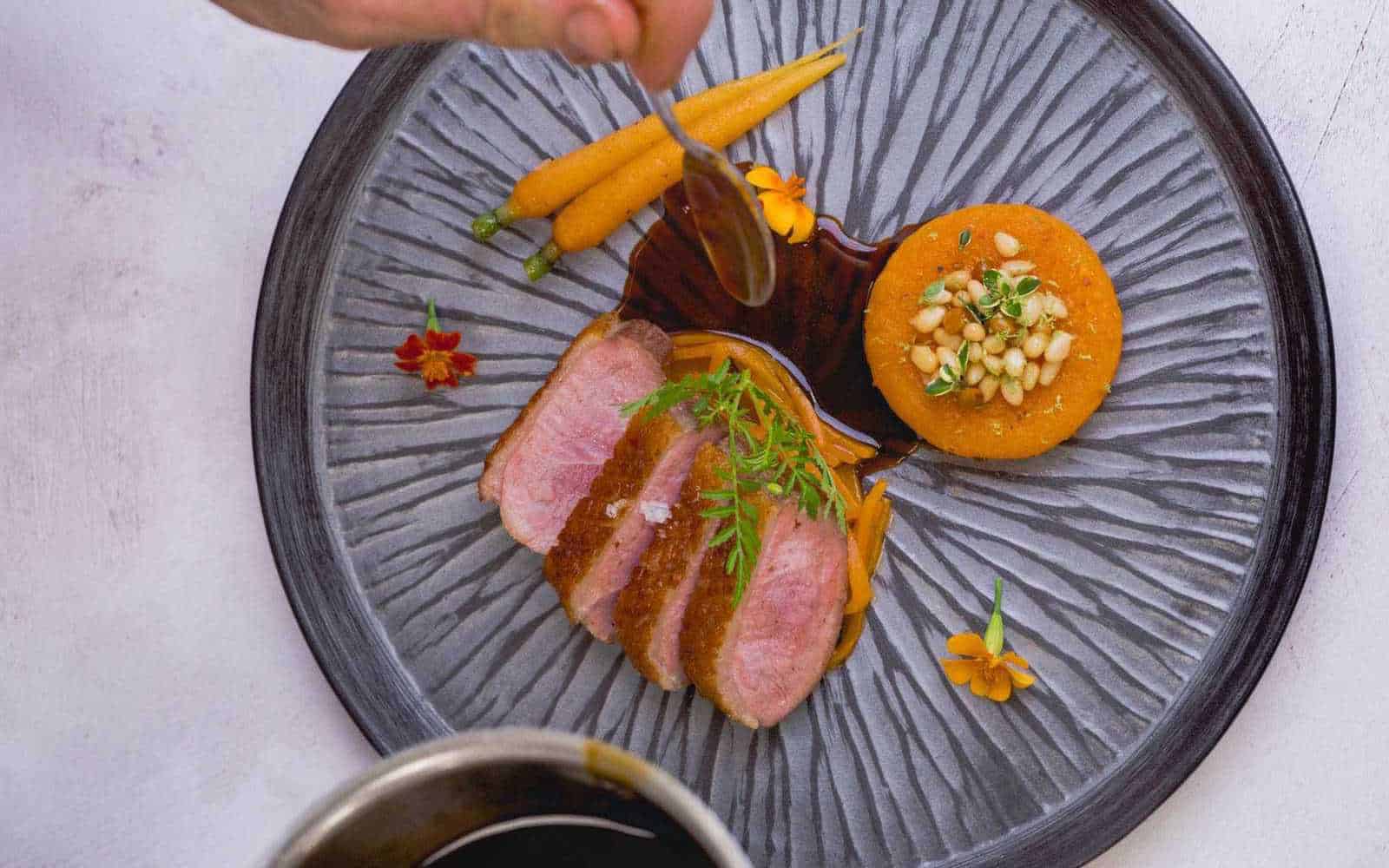 Access to childcare facilities
Working parents love Winslade Park, as they can make use of the fantastic on-site nursery. There is a lovely team running Echoes Childcare, providing a warm, inclusive, and respectful environment. Children can thrive while you head into the office. We understand the challenges facing working Exeter families, which is why we are striving to make Winslade Park a one-stop-shop. Our goal is to offer the balance your employees are seeking across work and home by placing access to essential and lifestyle services at their fingertips. 
Onsite Gym and Leisure facilities
Say so long to excuses with access to fully equipped gym facilities within the resort. As well as strength and cardio equipment, you can access PT sessions, group classes and more. There are current plans to further improve the gym offering at Winslade Park, with a larger space, separate studio, and improved shower facilities. There are also exciting plans to introduce a swimming pool and Spa in the future, broadening the range of services accessible here on site (information on development plans will be released as it becomes available and there is currently no confirmed date.)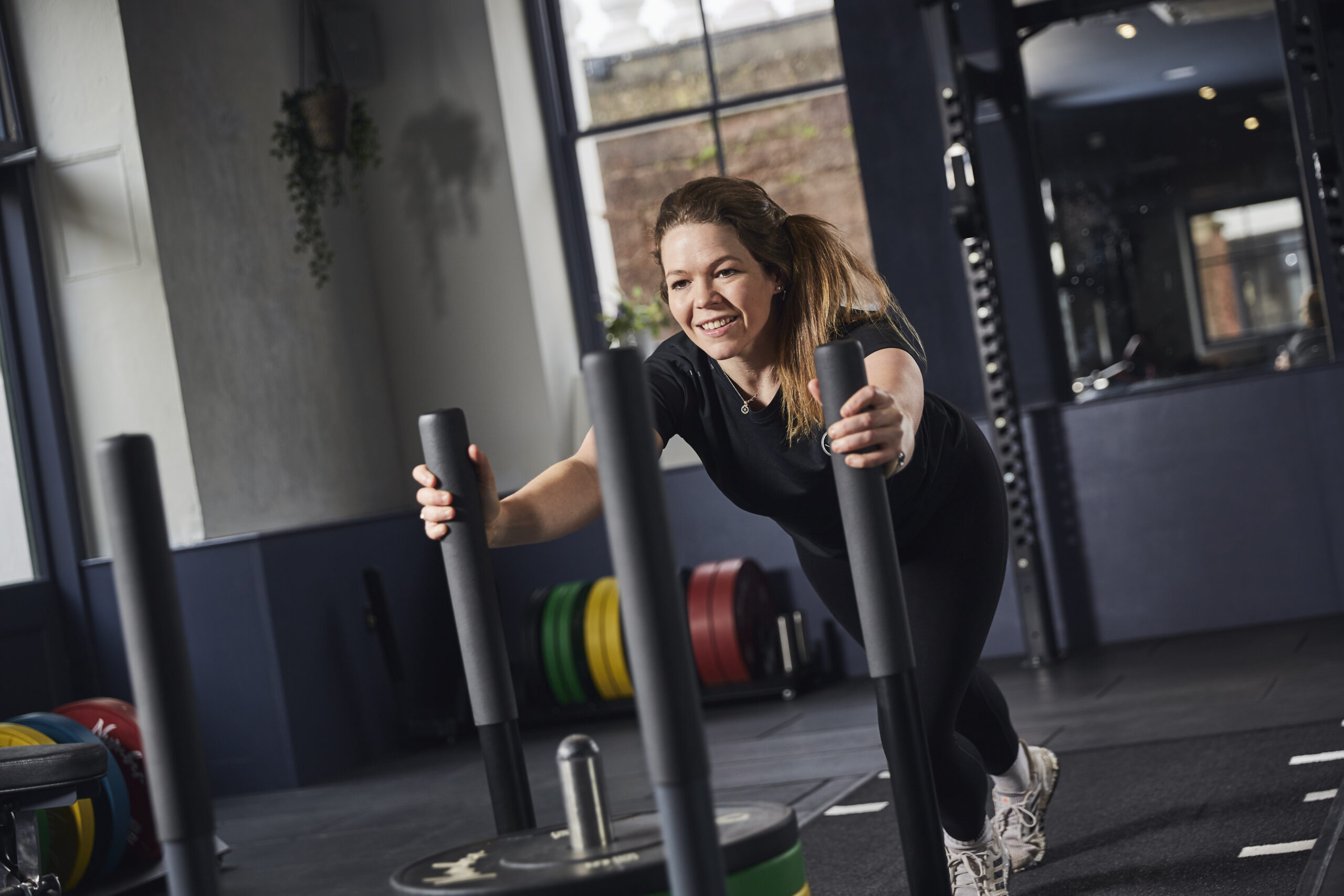 Cricket and outdoor sports/activities at Winslade Park
There is an impressive cricket pitch at Winslade Park. Further integrate yourself into the Winslade community by creating a company team and join us for regular friendly matches. Not only can you use the pitch to play, but in coming months we are expecting to host some high-profile competitive matches, and as an office occupier, you will have a 'front row seat' for all the action happening on site. There are acres of space for a spot of rounders or outdoor team building as well as plenty of opportunities to go for a walk or run. Unlike inner-city office locations, Winslade Park offers the practicalities of an urban commercial workspace with the relaxed environment of a rural retreat. 
So much still to look forward to
Of course, Winslade Park is an ongoing development and so there is plenty of services and facilities in the pipeline still. While completion dates remain unconfirmed, we have big plans and ambitions for the site's future.  
Our vision includes: 
Hot-desking facilities

 

Spa and swimming facilities

 

Serviced apartments 

 

Hair and beauty services

 

Larger gym and training facilities

 

Doggy daycare services

 

Tennis court refurbishment

 

Dental care and health services

 

Cycling clubs and bike workshop

 

Electric car charging points

 

New homes and apartments

 
We will keep residents informed as new facilities and services become available. Though we don't have firm dates for these plans at present, we remain guided by our mission, continuing to improve quality of lives and deliver beautiful places to live and work. 
Ready to be a part of the journey?
Now you have read the many reasons to secure your office space at Winslade Park, come and be a part of the journey! Are you ready to claim your place in our up-and-coming, state-of-the-art community? Then we want to hear from you!
You can request a brochure and make a no-obligation enquiry by calling us on 01392 691345 or by filling in the contact form below. 
Don't forget you can also follow us on Instagram, LinkedIn, and Facebook for the latest going's on at Winslade Park.